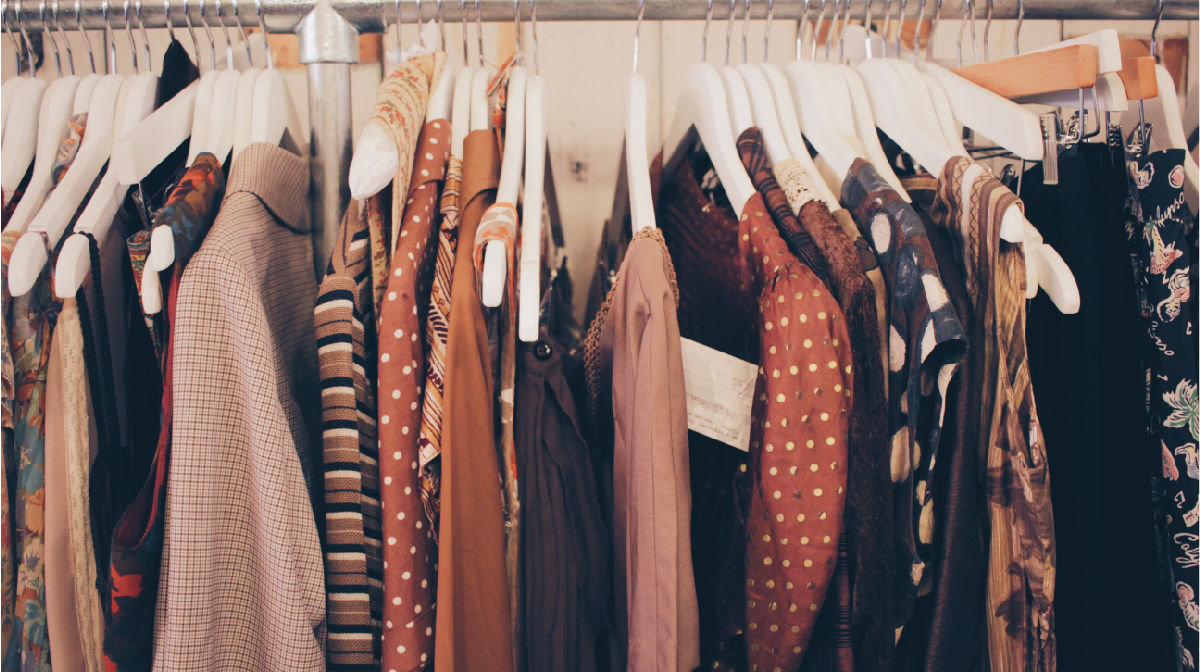 How to Pull Off Wearing Vintage Clothes with Steptoe'sAt Steptoe's Antiques, we think there's nothing funkier and more flattering than vintage clothes. If you've never noticed, a lot of modern fashion is really a reworking of vintage classics or inspired by them. Read more here.
Fashion from the 40s to the 80s achieved classic looks that can still be pulled off today. If you're not sure how to pull off vintage clothes without looking like you're going to a costume party, then our site will show you many subtle ways to wear retro clothes. If you're a lover of anything vintage, vintage clothes are a great way to express your personality.
Added to that, shopping for vintage clothes is so much fun to do. It's really fun to see how changing your hairstyle, make up and making small wardrobe differences can transform your look. Remember, style is about originality, not following the latest trends. Vintage clothes make you so much more unique and show off your creative personality.
Retro Adidas Clothes
Retro Adidas Clothes are the funkier side of the famous sports and athletic wear brand. If you're into bold colours, patch designs and an overall 90s look. Then, you need to check out some vintage clothes online by Adidas. The Steptoe's marketplace is a great place to get your hands on previously-loved Adidas clothes in good condition and awesome styles.
Oversized zip-up jackets are great paired with skinny jeans rolled up above the ankle and chunky sneakers. These vintage retro Adidas clothes are unique. And, you won't find them in Adidas stores today. They will look amazing paired with modern complementary pieces. Make a bold fashion statement by stepping out in great vintage retro Adidas wear.
Charming Vintage Dresses
Show them your chic side with a bold vintage dress from retro clothes UK. What better way to show that you are daring and not afraid to make a fashion statement than with a fashion number taken straight from the good old days. Take a peek at the gorgeous dresses and allow yourself to be transported back in time.
Vintage does not have to be dull and drab. And, Steptoe's Antiques is the place to go to show that vintage is still in style. Dare to be different and break the modern trends by looking fab in a well-tailored vintage dress that will inspire others to follow suit. Look extravagant and regal, while still appealing to the modern fashion eye.
See our page for vintage dresses.
Vintage Baby Clothes
The most appealing thing about vintage baby clothes is the simplicity of it all. From the design and patterns to the colours and also the fabrics used. Dress your little bundle of joy with unique clothes ranging from woollen crochet or knit cardigans and sweaters with matching booties and beanies.
How about pure cotton dresses, shirts and bottoms? And how cute are vintage bloomers when worn over a nappy? Get yourself a wide variety of clean vintage baby clothes, shawls and baby blankets by searching the site.
While shopping for vintage clothes keep your eyes open for handmade clothes. There is always a special thing about clothes made by hand, as they spell out love and care. You can also be sure of getting items made from 100% natural materials.
Identifying Vintage Clothes
The question of what vintage is and how to identify vintage clothes has been on the mind of many. Some define it as clothes that were made and worn more than 20 years ago, while others believe it is clothes worn in previous eras.
Whichever the case, there are some simple things to look out for in vintage clothes UK. Check the fabric, prints, buttons, zippers and how a garment has been tailored. Every historical era has its own characteristic fabric such as cotton, wool, lace, polyester etc.
Check that the clothes have left enough material at the side seams and the hem. For those who prefer the vintage look with modern materials, there are now plenty of vintage and retro-style clothes on the market to suit all sizes and budgets.