Antique furniture is a great addition to the design and feel of your home. Carefully select your antique furniture UK to accentuate features in your home, creating a cool and original style. Choosing vintage furniture is not the same as shopping for doormats. The online selection of antique furniture for sale is overwhelming and everything can seem so confusing from designs to the wide array of prices. You don't want just any piece but something from a particular era. This buying guide will simplify your selection process.
Buying Antique Chairs
Even if you are looking for antique furniture online, it doesn't mean you should settle for poor quality chairs. As you search for antique furniture, make sure it has a good structure. Pass on anything that displays inferior workmanship or weak materials. Choose a chair that is made of teak or oak for example as these are some of the strongest and longest lasting wood types. The best frames for upholstered furniture are sturdy. Remember you want the best value for your money. So, the pieces must not be on the verge of breaking.
Desks and Tables
There has been a recent shift away from modern glass and metal tables, and back to more homely and old-fashioned furniture. Old-style wooden kitchen tables add a rustic, farmhouse feel. And, a vintage dining table is much more welcoming when having friends over for a dinner party. This category contains all kinds of antique desks and tables, including classic writing desks, and coffee and side tables. These items are both charming and functional. And, of course, a table must be sturdy because it will be used all the time. Search the category for a statement piece.
Door Handles
Add the finishing touch to your front door and choose a vintage door handle from the many in the category. If you have a lovingly restored antique door, there is no other type of handle that will fit the bill. A modern handle would spoil the look entirely. At this antique furniture U K site, Steptoes Antiques will help you find that final flourish to make your original door complete. A modern handle on an old door looks out of place, but conversely an antique handle on a modern door adds a stylish accent.
Vintage and Antique Chests of Drawers
Who wants a boring, modern chest of drawers in their bedroom? The craze for vintage, antique and shabby-chic has swept the country, and now everyone wants a beautiful antique chest of drawers in which to keep their belongings. Not everyone has the time or the energy to search around markets and shops looking for the perfect piece, so here at Steptoes Antiques, we can help you find the best pieces online now, in a variety of sizes and materials.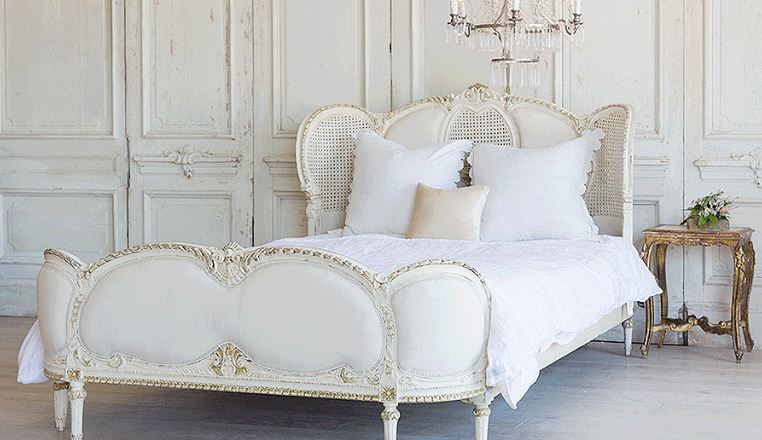 The Right Dresser for Your Home Décor
Before you pick an antique dresser, be sure that it accentuates elements within your home. If your house has contemporary décor you cannot add Victorian furniture because it won't bring a cohesive style to the house. You want items that will create the perfect effect. If you are not sure, you can consult an interior designer to help you create the style you desire. Don't be afraid to experiment with different styles. Mix and match them to give your home an antique look. Mid-century retro designs mix well with modern interiors.
Picture Frames
Antique and vintage picture frames are extremely useful and beautiful items, which make an attractive addition to any wall or shelf. You may be displaying an image of your loved ones, or hanging a painting or photograph as a piece of art. And, if so it's important to choose the right frame to finish the picture. Vintage styles match equally well with traditional and modern images and add charm to a family photograph. Browse the category for frames in many designs and sizes.
Vintage Lamps to Light up Your Spaces
Every house needs lamps. They can be reading lamps for bed, or simply to create a more subtle lighting effect in a room. When choosing furniture items like these, it is important to choose one that will complement the decor of your home. There are many well-known styles of antique lamps, including the classic green bankers lamp to go with the antique writing desk, Victorian standing lamps. And, of course the beautiful coloured glass of the art deco style, made famous by Tiffany.
Antique, Vintage and Retro Mirrors
Nothing adds a touch of class or cool to a house than a retro or antique mirror. There are many different designs to choose from, from every era since mirrors were invented. Old advertising mirrors are a very popular addition to a kitchen or living room, as are the classic frameless hanging mirrors from the first half of the 20th century. Some people like to make a display wall of retro mirrors as a design feature in the bathroom.
Antique Pine Furniture
Pine has always been a favourite material for making furniture, and it's easy to see why. This strong but lightweight wood can be used for all sorts of furniture designs, from tables and dressers to desks and chairs. The light colour can be stained and finished many different ways so that it can fit in with any other decor. If you're looking for antique pine furniture, search the pine furniture category here at Steptoes Antiques to find the right piece to complete your home.
Find the Right Antique Furniture for Your HomeAt Steptoes Antiques, we have information on the best antique furniture to add timeless style to your home. From chairs to mirrors, it's all here.